Nowaday facebook has become the most popular social network in the world. You can not only share your personal informations, events,… but also can use many more functions such as chat, sending files. Based on what you are interested in, you can join facebook groups – where the community share the same interest as you. There are thousand of groups on facebook with enormous topics to discuss, the only matter is to choose which one is for you. In this article, I will guide you how to join a facebook group.
Instructions:
Step 1: Finding the group which you like to join by the search bar on the top of page.
Type the name of the group on it and click search. There will be several options appeared below, if you want to have more results, click for more results on the bottom.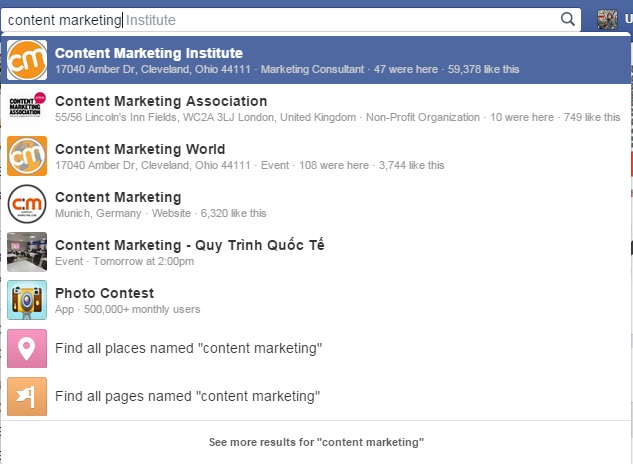 On the screen appeared, choose the type of search results you want to look for, in this case, choose Groups result.
There are 3 kinds of groups on Facebook: public group, closed group and secret group. The search results can show only public group and closed group. The secret group just can be seen when a group member adds you.
Step 2: To join this group, you need to click "Join Group" on the right of it.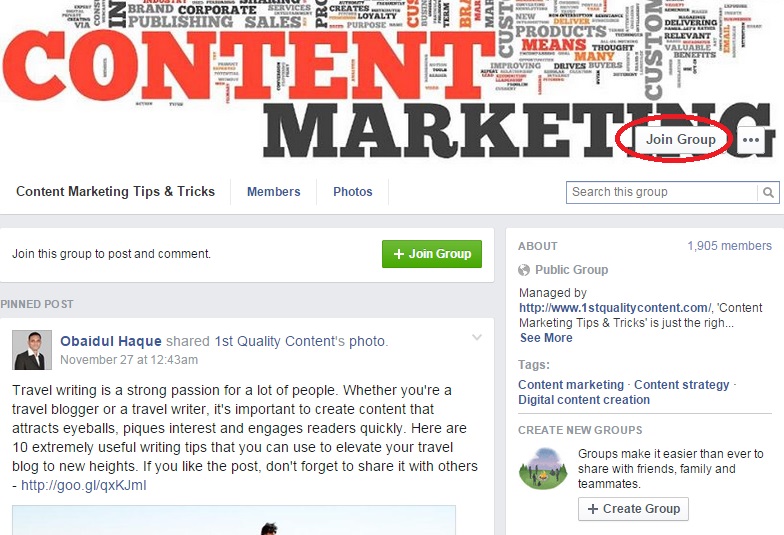 After clicking "Join Group", a request will be sent to the group admin to approve (applied for  both public and secret group). You will be in when admin approves the request.
Last but not least, a facebook group is a community where people share their particular interest. Everyone should be active and have the opportunity to express their opinion. Do not hesitate to post, comment on topics you like. That's how a group works, which is different from a facebook fanpage.